A NSW fugitive has been found after hiding below fuel tanks and pipes in the hull of a yacht destined to leave the country. 
Key points:
Mark Horne was on the run for three months after breaching his bail
Police suspected he would try and flee to south-east Asia
Mr Horne will face an extradition hearing in Darwin on Monday
Mark Horne, 32, was arrested by police on board a yacht in Darwin's Cullen Bay Marina, just two kilometres from the CBD, which is home to about 100 boats and yachts. 
Officers found the man after entering the boat to do a clearance check.
The yacht was due to leave the port on Wednesday afternoon. 
Detectives had been searching for the man for three months after he allegedly breached bail from south-west Sydney. 
They believed he boarded a private aircraft from Bankstown to a regional airport, before heading to Queensland. 
NSW Police joined federal police, border force officers and NT Police to search airports and ports, with inquiries suggesting Mr Horne would try and flee to south-east Asia by sea.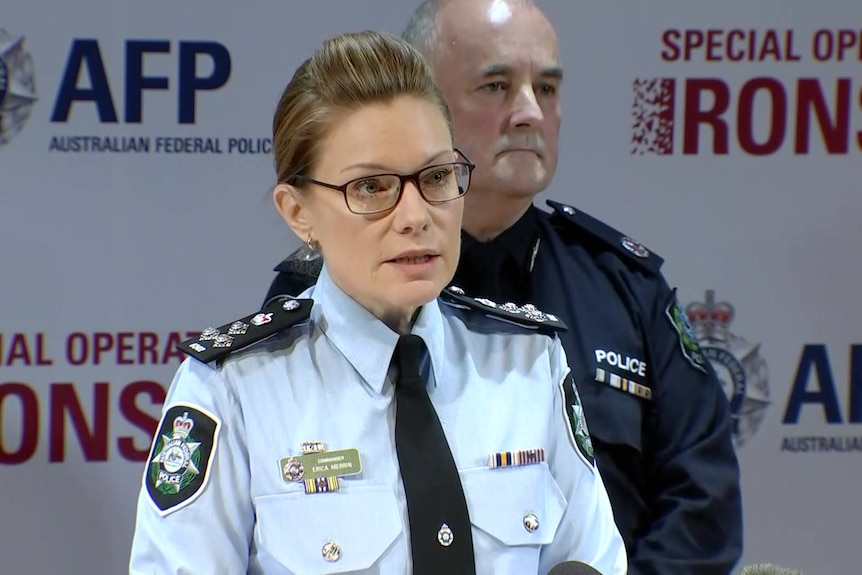 He was last spotted getting in a Hyundai Getz in Riverwood early on an October morning last year, which was seen heading westbound on the M5 Motorway. 
Australian Federal Police (AFP) Commander Central Command Erica Merrin said the arrest demonstrated how "organised crime has no borders".
Australian Border Force Commander Budhy Tanddo said the arrest showed how well different agencies work together to combat organised crime. 
"If you're breaking the law, there really is nowhere to hide," Commander Tandoo said. 
Mr Horne will face an extradition hearing in Darwin on Monday.
Two other men, aged 52 and 43, were also arrested and taken into custody.